With the ever-increasing pace of globalization and business connectivity,
the demand for IT professionals is greater than ever.
We work closely with our clients to create software.
KST offers a broad array of IT offshore outsourcing services, including software application development, quality assurance and testing, also software maintenance and support, fully handled by our dedicated offshore resources.
We provide the best talents for your development team. Other benefits our clients reap of having Captive IT Outsourcing-team.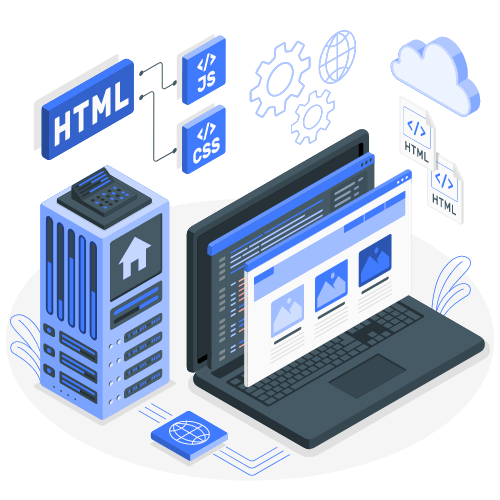 We provide a unique product development with agile delivery approach to build user friendly software in the shortest time to market.
With a combination of our creative, visionary, and collaborative minds, we have successfully delivered both large and small scale IT projects and maintain our reputation as a reliable partner.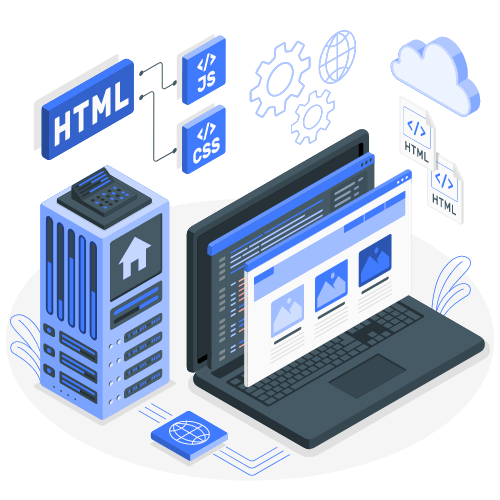 KST Team will always give our best in client's needs. In order to give the best results to our client, we strengthen our values, in which Scalability, Tailored Solutions, Productivity, and Collaborative.
With those values, we can help business owners simplify complicated manual data collection process and present them in a helpful informative way that is always available.
We offer these services to help businesses meet their needs and focus on growing and achieving their objectives efficiently.
Dirigo - Web App
A web-based application to manage stock records for SME's business owners, especially retail and wholesalers. In addition to recording stock, Dirigo has other features to support business operational activities, such as Sales Order, Purchase Order, POS, and other interesting features. The reports listed on Dirigo are real time reports and SME's business owners can access Dirigo anytime and anywhere.
Pujasera - Mobile App
Pre order application for food and beverage catering in Australia. Users can download the application on the App Store or Play Store. The concept of Pujasera is similar to Grab and Go Food, only the target market is in Australia. The type of food available at Pujasera is Indonesian food. Users can register Pujasera to become a food buyer, food courier, or merchant or as a food seller.
Kopi Oren – Mobile App
A mobile app-based marketplace application to connect coffee farmers with customers. With the existence of a coffee marketplace, coffeeshop owners to coffee lovers can buy coffee products easily and without going through many parties through Kopi Oren. In addition, Kopi Oren can customize coffee products that are desired by customers to meet and facilitate customer's needs.
Bajawa – Web App & Mobile App
Mobile and web application created for one of the coffee shops in Jakarta named Kopi Bajawa. Users can find the Bajawa application through Play Store. With the application, users can speed up orders and membership in the form of a level that will increase if the sales note increases. On the Web App, Bajawa has a POS that can input prices manually depending on the delivery application (Grab and GoFood). On the other hand, Bajawa has an admin web to manage all records in the mobile application and a store manager web to check sales, profit, and loss reports each day.
Proser – ERP Web App
An inventory ERP application intended for manufactures or factories, from recording the production process to buying and selling transactions. Proser is compatible with companies whose processes and production are not too large.
POS Offline – Mobile App
Cashier system application or commonly called POS that can be used without internet. The mobile app can be downloaded from the Play Store. The features in the Offline POS are almost the same as the POS system in the Dirigo application. POS Offline can be used for coffee shops and other fnb businesses. In order to avoid unstable internet connections and can be reached at all locations, KST developed an offline cashier or POS system to support and reach all businesses.
Website Design
Website is important for your business to increase your company's credibility. To know more about our website projects, you can check here.
We offer these services to help businesses meet their needs and focus on growing and achieving their objectives efficiently.
Choose KST as your business partner
Scalability
Easily increase or decrease your capacity based on business needs.
Tailored Solution
Provide the best service, with customised solutions.
Collaborative
Collaborative team to give our clients the best experiences to help their business growth.
We are always seeking new challenges and strive to provide the best solutions for our clients. Partner with us at KST to turn your company goals into reality through our IT and software development services.
Evolve your business in digital and create your own software.
Let's make IT work, together.
Have an IT Project?

Let's develop with KST